Harriet Jennings names prison Volunteer of the Year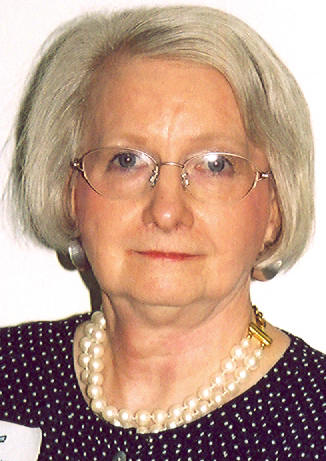 RALEIGH Ė Correction Secretary Theodis Beck and the North Carolina Division of Prisons have named Harriet Jennings of Raleigh as the prison volunteer of the year.
Jennings has been a volunteer at Raleigh Correctional Center for Women since 1998. Since she is retired, Jennings makes volunteering at the minimum-security womenís prison a full-time commitment. She serves as the program coordinator for the prisonís education and worship center and as a sponsor for inmates on community leave.
In addition, Jennings is very active in the prisonís JobStart program, which prepares inmates for employment after release from prison. She recruits, trains and mentors other JobStart volunteers and helps JobStart inmates coordinate transportation, education and housing.
Jennings is also instrumental in seeking funding for inmate educational expenses not provided by the prison system. Jennings was one of 20 volunteers nominated for this yearís award. Others nominees include:
Robert Lee Clinkscales Pasquotank Correctional Institution Elizabeth City
William Franklin Cole Odom Correctional Institution Tillery
Mary Desharnis Orange Correctional Center Hillsborough
Gabriel Desharnis Orange Correctional Center Hillsborough
Charles N. Gancer Sampson Correctional Institution Clinton
Lawrence Carroll Gardner Rutherford Correctional Center Spindale
Ronald Gutkowski Pamlico Correctional Institution Bayboro
Robert Hines Nash Correctional Institution Nashville
Darrell Holloway Wilkes Correctional Center Wilkesboro
Revonda Keller Fountain Corr. Center for Women Rocky Mount
Leslie Keller Fountain Corr. Center for Women Rocky Mount
Bernard King Harnett Correctional Institution Lillington
John Orum Sanford Correctional Center Sanford
Jeffrey Pickles Hoke Correctional Institution McCain
Rev. Theodore Spearman Piedmont Correctional Institution Salisbury
Kristie Fisher-Stanford Morrison Correctional Institution Hoffman
Rev. Joseph Staton Wayne Correctional Center Goldsboro
Teresa Tatham Black Mountain CC for Women Black Mountain
Particia Vess Avery-Mitchell Correctional Institution Spruce Pine
For more information on a prison volunteer star from your area, contact the DOC Public Affairs office at 919-716-3700.
# # #