Gates Correctional Center gets new superintendent
<![if !vml]>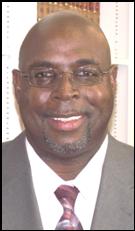 <![endif]>GATESVILLE -- Willie L. Davis has been promoted to superintendent at Gates Correctional Center, a minimum custody facility that houses about 96 men and has approximately 29 employees.
Previously assistant superintendent at Gates, Davis succeeds Robert Jones, who is assistant superintendent at the 1,000-bed close custody prison under construction in Bertie County.
Davis' appointment was announced by Boyd Bennett, director of the NC Department of Correction's Division of Prisons.
"Davis has 27 years of experience in corrections," Bennett said. "His experience, combined with his honesty and his skills in listening and teamwork made him an excellent choice for superintendent at Gates."
Making a difference in inmates' lives is Davis' goal in his new job.
"I want to ensure that inmates receive the rehabilitation they need to be productive citizens," he said. "I want to make available to them as many of our programs as possible; programs like drug and alcohol rehabilitation, education and cognitive behavioral intervention."
Davis began working in the department in 1979 as a correctional officer at Odom Correctional Institution. He progressed there to lieutenant in 1986, and was promoted in 1996 to captain at Tilley Correctional Center. He transferred to Nash Correctional Institution in 2000 and to Caledonia Correctional Institution in 2001, before being named assistant superintendent at Gates in 2003.
The Northampton County native has attended Halifax Community College. He enjoys softball, football and basketball – which his grandson plays – because he likes to use sports to mentor youths. Davis is also active in his church, Zoar Missionary Baptist.
Davis and his wife, Brenda, have a daughter, Lateshia Davis, who is a correctional officer at Odom Correctional Institution.
Editor: A digital copy of the photo in either color or black-and-white is available by calling 919.716.3700.
# # #