Kevin Caldwell recognized as 2005 Probation/Parole Officer of the Year
<![if !vml]>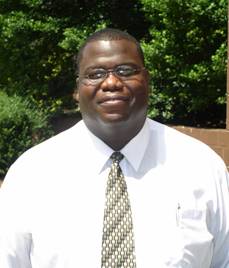 <![endif]>RALEIGH – Kevin Caldwell has been named one of eight Probation, Parole and Community Supervision Officers of the Year. Caldwell is an intermediate probation officer in Forsyth County.
Caldwell is recognized for an incident that occurred April 17, 2005. After he knocked on the door during a routine home visit on one of his offenders, the offender stumbled to the door in obvious distress. He was incoherent and going in and out of consciousness. Caldwell believed the offender was having a diabetic episode. He rendered aid and called 911.
Officer Caldwell is also recognized for developing a proposal to help reduce the number of no-shows at the Forsyth County Day Reporting Center. All offenders are now required to report each morning at 9 a.m. for lineup and daily instructions. This regimen has helped reduce the no-show rate in the day reporting center program.
Caldwell is a native of Forsyth County and a graduate of Livingstone College in Salisbury. He joined the Division of Community Corrections as a probation officer in 2000. He lives in Winston-Salem, NC with his wife and 2 children, where he volunteers as a coach for Twin City Little League.
Governor Michael Easley has proclaimed July 17-23, 2005 Probation, Parole and Community Supervision Officers' Week in recognition of more than 2,000 community corrections officers who supervise more than 118,000 criminal offenders in North Carolina communities. The eight officers of the year will be recognized July 20 in a ceremony in Apex.
# # #
For a digital picture of Caldwell, contact the Public Affairs Office at (919) 716-3700.