New Criminal Justice Partnership administrator named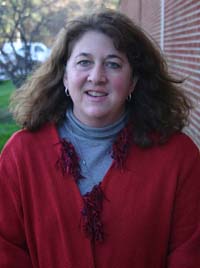 RALEIGH- Division of Community Corrections Director Robert Lee Guy has named Allison Jourdan administrator for the Criminal Justice Partnership Program (CJPP) effective Feb 1.
"Hard working, devoted and a team player are just some of the ways I would describe Jourdan," said Guy. "I am confident her extensive experience in probation and parole and knowledge of the services provided by CJPP make her the right person for this job and she will serve the state well in this role."
Jourdan will oversee the partnership program that provides services in nearly all 100 counties across the state. CJPP was established in 1994 as part of the State-County Criminal Justice Partnership Act. Through CJPP, the Department of Correction provides grants to counties that establish community-based corrections programs offering alternatives to incarceration. CJPP complements structured sentencing laws by preserving prison and jail space for violent and repeat offenders, while creating less costly punishments in the community for less serious offenders. Some of the programs include day reporting centers, pre-trial release programs and substance abuse treatment programs.
A Raleigh native, Jourdan started her career in corrections in 1982 as a probation officer in Wake County. She moved through the ranks holding such positions as intensive officer, chief probation/parole officer and special operations chief. For the last year she's been the deputy administrator for Interstate Compact, which allows for offenders to be supervised across state lines.
"I'm very excited and looking forward to working with the division coordinators and program providers for CJPP," said Jourdan. "CJPP has many services that can assist offenders in becoming productive citizens and I think as a team we can continue to advance the program and help many offenders in the process."
Jourdan graduated from Broughton High School in Raleigh and went on to earn a bachelor's degree in criminal justice and a master's degree in education from Campbell University. She is married and has three young children.
For a digital picture of Jourdan, contact the Public Affairs Office at (919) 716-3700.
# # #