<![if !vml]>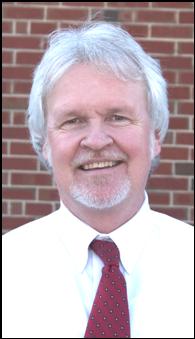 <![endif]>RALEIGH – Byron Harris, a veteran analyst from the Office of State Budget and Management, is the new director of the financial operations of the Department of Correction, a state agency that has a $1 billion budget and 19,000 employees.
Harris began his 27th year as a state employee when he became Correction controller on Dec. 1. Previously, he was in the state budget office for 13 years, most recently as senior budget analyst for justice and public safety programs. Harris also worked nearly 14 years in the State Auditor's office.
He succeeds Paul Gross, who retired in August.
In announcing the appointment, Correction Secretary Theodis Beck said Harris has other exceptional qualifications in addition to his vast experience.
"We are very happy to have Byron in Correction," Beck said. "He already knows and has a positive working relationship many of the key people in our department and in others. Also, he has demonstrated very desirable management skills, especially in staff development and communications."
Harris said his initial plan is to deepen his knowledge about the department.
"As I go along, if I see that there might be a better way to do something, we'll take a look at it," he said.
Harris, a native of the Justice community in Franklin County, is a 1977 accounting graduate from Duke. He and his wife, Peggie, have a daughter. The family is active in Bible Study Fellowship, and Harris has been a PTA leader and an election official. He also enjoys golf.
# # #
Editors: A digital copy of the photo is available in either color or black-and-white by calling 919-716-3700.