New public affairs officer reports to duty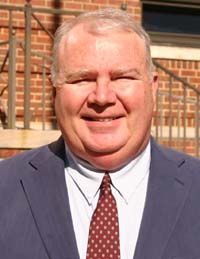 RALEIGH- George H. Dudley, who has a long career as a news and corporate journalism professional, has joined the Department of Correction's Public Affairs Office.
"We are pleased we could fill the public affairs officer position with someone whose credentials are as extensive as George's," said Pamela Walker, director of Public Affairs. "His vast experience and skills will be a great resource as we ensure an effective program of keeping Correction employees and the public properly informed."
Dudley's career includes TV, radio and print news reporting and editing. He most recently worked in corporate communications for a major telecommunications company. He directed internal and external communications, publications management and governmental affairs for the company.
As a public affairs officer, Dudley will be responsible for editing Correction News, the department's employee newsletter. He also will write and edit other departmental publications, respond to news media inquiries, write press releases and promote Correction activities and events.
A life-long Tar Heel, Dudley is a native of Scotland Neck and has a degree in political science and journalism from East Carolina University. Dudley is active in his church and enjoys family time and golf.
# # #