Ray Griggs to manage probation and parole in District 1
<![if !vml]>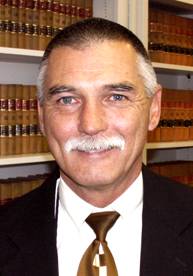 <![endif]>ELIZABETH CITY – Ray Griggs, a 22-year veteran probation/parole officer, has been named judicial district manager for Judicial District 1, Community Corrections Director Robert Lee Guy announced today.
In his new position Griggs manages 49 employees who supervise more than 2,000 offenders on probation or parole in Camden, Currituck, Chowan, Dare, Gates Pasquotank and Perquimans counties.
Griggs has served as chief probation and parole officer in Currituck and Camden counties for 15 years. He started working as a probation officer in 1984, and has worked his entire career in Currituck County.
Griggs is a graduate of J.H Knapp High School in Currituck County. He also holds an associate's degree in political science from Chowan College and a bachelor's degree in English literature from Elizabeth City State University. He lives in Powells Point.
# # #
Editors: A digital photo of Griggs is available by calling the Public Affairs Office at 919-716-3700.