New community corrections manager applying leadership skills
<![if !vml]>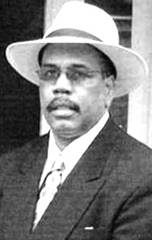 <![endif]>DURHAM -- For more than 24 years, Geoff Hathaway has developed correctional leadership skills that he is applying as the new manager of the N.C. Division of Community Corrections' Judicial District 14 in Durham.
The district has 81 employees, 67 of whom are involved in supervising approximately 4,100 probationers and nearly 850 community service cases.
Hathaway has developed a leadership philosophy that he believes gave him an edge in winning the promotion in August. Part of his philosophy is that leaders develop leaders.
"I believe in a no-nonsense approach; to be fair, professional and to give the best I can," he said. "I like to give people a fair chance to operate as a leader. Whoever I supervise, I try to train to do my job. So, part of what I'll do here is train the next judicial district manager."
Hathaway sees his position playing a key role in Durham's efforts to curb crime.
"Reducing crime and recidivism is very important to me," he said. "I want to help ensure that all agencies – the District Attorney's Office, the courts, the police and Community Corrections – work together to fight crime. Developing more interagency cooperation will be vital."
Hathaway began working in the N.C. Department of Correction in 1981 as a correctional officer at NC Correctional Institution for Women in Raleigh. In 1983, he transferred to Wake Correctional Center, where he was promoted to sergeant in 1987. Two years later, Hathaway moved to Community Corrections, becoming a probation/parole officer in Wake County. From 1990-1996, Hathaway was probation/parole officer in Guilford County.
Six months after arriving in Durham in the same position in 1996, he was promoted to chief probation/parole officer. He was transferred in the same position to Orange County in 2002, and served there until his recent appointment as judicial district manager in Durham.
Hathaway is married and has a 5-year-old daughter. The Saint Augustine College graduate majored in education and pre-law. He enjoys music, playing bass in jazz, gospel and rhythm-and-blues compositions.
Editors: You may obtain a digital copy of the photo by calling 919.716.3700
# # #