Rick Jackson to lead at Lanesboro Correctional Institution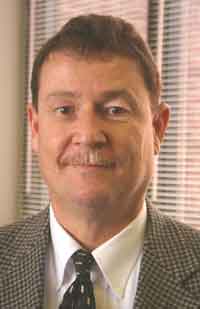 POLKTON – Rick Jackson, a 26-year veteran in the NC Department of Correction, has been named Lanesboro Correctional Institution administrator, according to Boyd Bennett, Division of Prisons director.
As superintendent for the close custody unit near Polkton, Jackson will oversee the management of all of the prison's operations and programs, including approximately 400 employees and more than 860 male inmates. He has been administrator at nearby Brown Creek Correctional Institution since 1994.
Jackson began his career in the Department of Correction in 1979 as a correctional officer at Piedmont Correctional Institution, where he rose through the ranks before becoming assistant superintendent at Brown Creek in 1992.
"Besides his great experience, Rick leads with communication, listening and employee development, in addition to being a perceptive problem-solver," Bennett said. "This institution will be well-served with Rick at the helm."
Jackson is eager for his new assignment.
"I have a new responsibility and challenge for a new facility and staff," he said. "I want to make sure the employees get the experience and training they need so we can release an offender who will have a positive and productive life."
Studying for a master's degree in criminal justice through East Carolina University, Jackson already has a bachelor's from Western Carolina University and an associate's from Rowan-Cabarrus Community College. In spare time he walks and restores classic cars.
Jackson is married and has a son. They reside in Salisbury.
Lanesboro Correctional Institution
Lanesboro Correctional Institution is a 1,000 cell, high security prison facility located adjacent to Brown Creek Correctional Institution and Anson Correctional Center in Polkton, NC. The prison is named for the nearby community of Lanesboro.
The prison has a staff complement of 403 employees including correctional officers, administrators, and food service, medical, dental and maintenance workers.
Lanesboro has a standard operating capacity of 864 close-custody male inmates, with 128 segregation cells and 8 health care beds. The first inmates arrived in January 2004.
# # #