Janet Crump named probation/parole manager in Catawba Co.
<![if !vml]>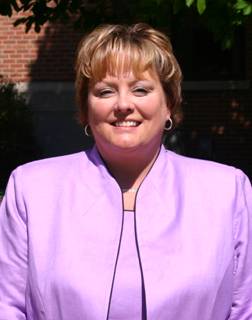 <![endif]>HICKORY – Community Corrections Director Robert Lee Guy has named Janet Crump as the new Judicial District Manager in Catawba County. In this role, Crump will oversee a staff of 36 employees who supervise approximately 1,500 offenders on probation, parole, post-release supervision and community service in Catawba County.
"Janet Crump is a career probation officer who has effectively supervised offenders and managed officers in Burke County for many years," said Director Guy. "I'm confident she will maintain the same high standards with this assignment in Catawba County."
Crump is a 23-year veteran of the Department of Correction. For the past 14 years, she has served as a chief probation/parole officer in Burke County.
Crump began her state service in 1980 at Broughton Hospital in Morganton as an acute psychiatric social worker. In 1982, she transferred to the Department of Correction as a probation officer.
Crump is a resident of Morganton. She graduated from North Carolina State University with a degree in criminal justice. She replaces Judicial District Manager Betty Echerd who retired in April.
# # #
For a digital photo of Janet Crump, please call 919-716-3700.