Pamlico prison has new superintendent
<![if !vml]>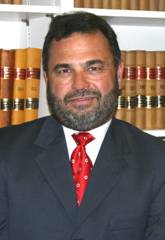 <![endif]>BAYBORO – Mike Lamm has been named superintendent at Pamlico Correctional Institution, a medium custody state prison.
Boyd Bennett, director of the Department of Correction's Division of Prisons, announced the appointment.

"Mike has great qualities for this job," Bennett said. "In addition to extensive experience, he has very good analytical and communication skills, and he is honest, fair and loyal to his staff."
Lamm will be in charge of a correctional institution that houses 575 male inmates and has 215-person staff. He said the department is on the right track for effective correctional management based upon his 29 years of service.
"The present departmental transition program has been a long-needed program for preparing inmates' for re-entry into society," he said.
Lamm has bachelor's degree in history from UNC-Chapel Hill, and has studied at NC Central University's law school.
He started to work as a correctional officer at Central Prison in 1977, advancing through the ranks to become assistant superintendent at Eastern Correctional Institution in 1990. Lamm has also served as assistant superintendent at Columbus Correctional Institution and most recently at Craven Correctional Institution.
He replaces Robert Hines, who was named superintendent at Wayne Correctional Center.
Lamm resides in Morehead City, where he loves to fish and, with his wife, collect antiques. He has an adult son.
# # #
Editors: A digital copy of the photo of Mike Lamm is available
in either color or black-and-white by calling 919-716-3700.
# # #