O'Konek-Smith named superintendent at Eastern Correctional Institution
<![if !vml]>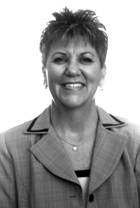 <![endif]>MAURY- Carla O'Konek-Smith, a 30-year veteran with the department, has been named superintendent at Eastern Correctional Institution, effective immediately according to Boyd Bennett, Division of Prisons director.
"She brings a lot of experience in a variety of roles to this position," said Bennett. "That experience and her enthusiasm make her the ideal person to lead this facility."
O'Konek-Smith started her career in corrections as a program assistant at Carteret Correctional Center. She also held the positions of program supervisor and assistant superintendent at that facility. She has been superintendent at Martin and Duplin correctional centers and most recently at Wayne Correctional Center. She has also served as deputy area administrator and acting area administrator in the former Eastern Area Office that had oversight for 11 prisons.
As superintendent at Eastern CI, O'Konek-Smith will oversee the daily operations of the adult male medium custody facility that houses more than 400 inmates. Nearly half of those inmates are receiving treatment for mental health and chronic medical conditions.
"I'm very excited about this new challenge," said O'Konek-Smith. "I look forward to working with the staff and getting them involved in carrying out the mission of the prison."
A native of Virginia, O'Konek-Smith graduated from Southampton High School in Courtland, Va. She says she really feels like North Carolina is home because she spent so much time here growing up. She studied criminal justice at Craven and Martin community colleges and Liberty University. She received an advanced certificate from Criminal Justice Training and Standards Commission.
O'Konek-Smith is married and has three sons. Her father, Carlton Everett, passed on to her his passion for corrections after serving 33 years as a correctional professional in Virginia.
# # #