Sanford Correctional Center has new superintendent
<![if !vml]>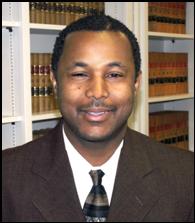 <![endif]>SANFORD – Sorrell Saunders has been named the new superintendent for Sanford Correctional Center, a minimum custody prison that confines about 300 men and has about 75 employees.
The appointment was announced by Boyd Bennett, director of the Division of Prisons in the NC Department of Correction.
"Sorrell has demonstrated leadership and exceptional interpersonal skills, in addition to having developed a broad, statewide perspective of prison corrections in North Carolina," Bennett said. "We are glad he was available to be appointed to this position."
Saunders succeeds Wayne Talbert, who was named superintendent at Hyde Correctional Institution in Swan Quarter.
Continuing to ensure the safety of the staff and the public is Saunders' first order of business, he said.
"I also plan to be making a lot of public contact," said the Sanford resident. "That will help ensure the facility maintains and enhances its positive visibility."
Saunders spent the first 16 of his 22 years in corrections at Southern Correctional Institution in Troy, where he began as a program assistant I and advanced through the ranks to captain in 1998. In 2000, he was named assistant superintendent at Sanford Correctional Center. Prior to being named superintendent at Sanford, he had been operations manager in the prisons division central office in Raleigh since 2004.
A graduate of NC Central University, Saunders has a bachelor's degree in public administration. He has also completed the state employees' certified public manager requirements.
Sanders and his wife, Selina, have a son, Sorrell II. He is a trustee and avid worker in his church.
###
Editor: A digital copy of the photo is available in either color or black-and-white by calling 919-716-3700.