Administrator chosen for new Maury Correctional Institution
<![if !vml]>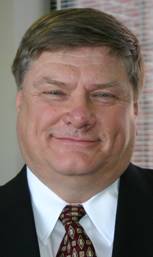 <![endif]>MAURY – With 34 years of experience, Bob Smith has been chosen to be administrator of the 1,000-bed close custody Maury Correctional Institution currently under construction. The appointment is effective immediately, according to Boyd Bennett, director of the Division of Prisons in the NC Department of Correction.
Smith will oversee the remainder of the prison's construction, which is expected to be completed in April 2006. He will also be responsible for hiring the more than 400 employees who will be needed for the prison. Once Maury is opened, Smith will be in charge of all of the new facility's operations, which will include a medical and mental health wing being transferred from nearby Eastern Correctional Institution. Smith has been Eastern's superintendent since 1995.
Bennett said Smith's experience at Eastern was just one of the reasons that Smith was chosen to be Maury administrator. Additionally, Smith was the superintendent responsible for opening Tillery Correctional Center in 1988.
"There's no question that Bob brings the right experience in managing a close custody facility with medical and mental health facilities," Bennett said. "I'm also impressed by his communication and leadership skills."
Smith expressed a positive commitment to this new milestone in his career.
"This is certainly a great new challenge and opportunity," he said. "I enjoyed opening Tillery and believe we can also start out right here at Maury, making sure we have a safe, humane and well-run facility."
Working first with the Division of Prisons in its eastern area office in Greenville, Smith later became a case analyst at Greene Correctional Institution and then program director in the area office. In 1983, Smith was appointed assistant superintendent at the Eastern prison unit, then superintendent at Tillery Correctional Center in Halifax County in 1988, and Eastern Region District Manager in 1991.
Smith's studies toward a bachelor of science in social work and corrections at East Carolina University in 1965 were interrupted when left to serve in Vietnam in 1968-69. After military service, he finished earning his degree at ECU.
###