Jeff Appling named Probation/Parole Officer of the Year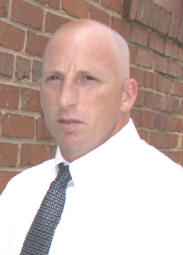 RUTHERFORDTON – Jeff Appling, a sex offender officer in Rutherford County, was recognized today by Director Robert Lee Guy and the Division of Community Corrections as one of eight probation/parole officers of the year.
Appling exhibits a higher standard of leadership, conduct and work performance, according to Cheryl Modlin, his chief probation/parole officer.
After putting himself through college while working full-time as a correctional officer and sergeant in the Division of Prisons, Appling joined Community Corrections in 1995. Since 2005, he has been the sex offender officer for Rutherford County.
Appling regularly goes out of his way to balance the needs of offenders and victims alike. He regularly attends offenders' group therapy sessions. Furthermore, Appling was recognized this year for his diligence and dedication by the division's Victim Notification Program.
When recently contacted by the mother of young sex offender victim, Appling took it upon himself to verify the mom's report that the offender was showing up at a school playground. Appling also made follow-up contacts with both the mother and the school system.
Modlin said Appling is also "a great team player."
"Jeff can always be counted on to step up without being asked, and he helps other officers with caseload management skills," she said.
"Officer Appling serves a true role model for our unit and our agency."
Gov. Michael F. Easley has declared July 16-22, 2006, as Probation, Parole and Community Supervision Officer's Week in North Carolina in observance of the important public safety work done by more than 2,000 probation/parole officers working across North Carolina.
###
Editors: A digital copy of the photo in color or black-and-white is available by calling 919 716 3700.