Billy Boughman to lead Western Youth Institution
MORGANTON -- Billy Boughman, a 27-year corrections veteran, has been named the new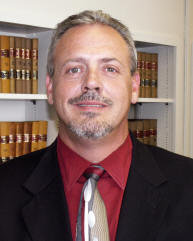 superintendent of Western Youth Institution here. The announcement was made by Boyd Bennett, director of the NC Department of Correction's Division of Prisons.
He was previously assistant superintendent for custody and operations at the prison, where he has served his entire corrections career.
"Billy's long, intimate knowledge of Western Youth Institution and the Burke County community made him the right choice to succeed Steve Boyles, who recently retired," Bennett said. "He has hired, trained or worked with just about everyone there."
Boughman leads a prison with multiple security levels, housing close, medium, and minimum custody inmates. The facility is the diagnostic, reception, and housing facility for male youths ages 13-22. The standard operating capacity of Western Youth Institution (YI) is 652, with a staff of 366 employees.
Western YI houses the youngest inmates in the state prison system, and is the point of entry for all male felons ages 13 through 18 and misdemeanants ages 19 to 22.
Boughman began his career at Western YI in 1979 as correctional officer, rising through the ranks. He was named assistant superintendent in 2000.
A 2004 graduate of the Correctional Leadership Development Program, Boughman has been a member of the Division of Prisons' Western Region Prison Emergency Response Team since 1984.
He enjoys youth sports – especially coaching basketball and football – and is past president of the East Burke Booster Club. Boughman and his wife, Tanya, reside in Valdese. They have a daughter, age 23, and a son, age 16.
###
Editors: A digital copy of the photo is available by calling 919 716 3700.