Bob Burton to lead Randolph Correctional Center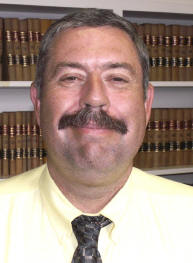 ASHEBORO Ė Bob Burton, a 25-year veteran in the NC Department of Correction, has been named Randolph Correctional Center superintendent, according to Boyd Bennett, Division of Prisons director. He succeeds Terry Harvel, who has retired.
As superintendent for the minimum security unit, Burton will oversee the management of all of the prisonís operations and programs, including approximately 115 employees and 230 male inmates. He had been superintendent at Union Correctional Center near Monroe since 2005.
Burton began his career in the Department of Correction in 1981 as a correctional officer at Piedmont Correctional Institution, where he rose to sergeant, transferred to the Iredell prison unit and then moved to Rowan Correctional Center, where he was promoted to assistant superintendent in 1993.
Burton has a bachelorís degree in law enforcement and criminal justice from Western Carolina University. In spare time he hunts, goes fishing and travels.
Burton is married and has two sons. He and his wife reside in Salisbury.
###
Editor: A digital copy of the photo in color or black-and-white is available by calling 919 716 3700.