Douglas Harris named Correctional Officer of the Year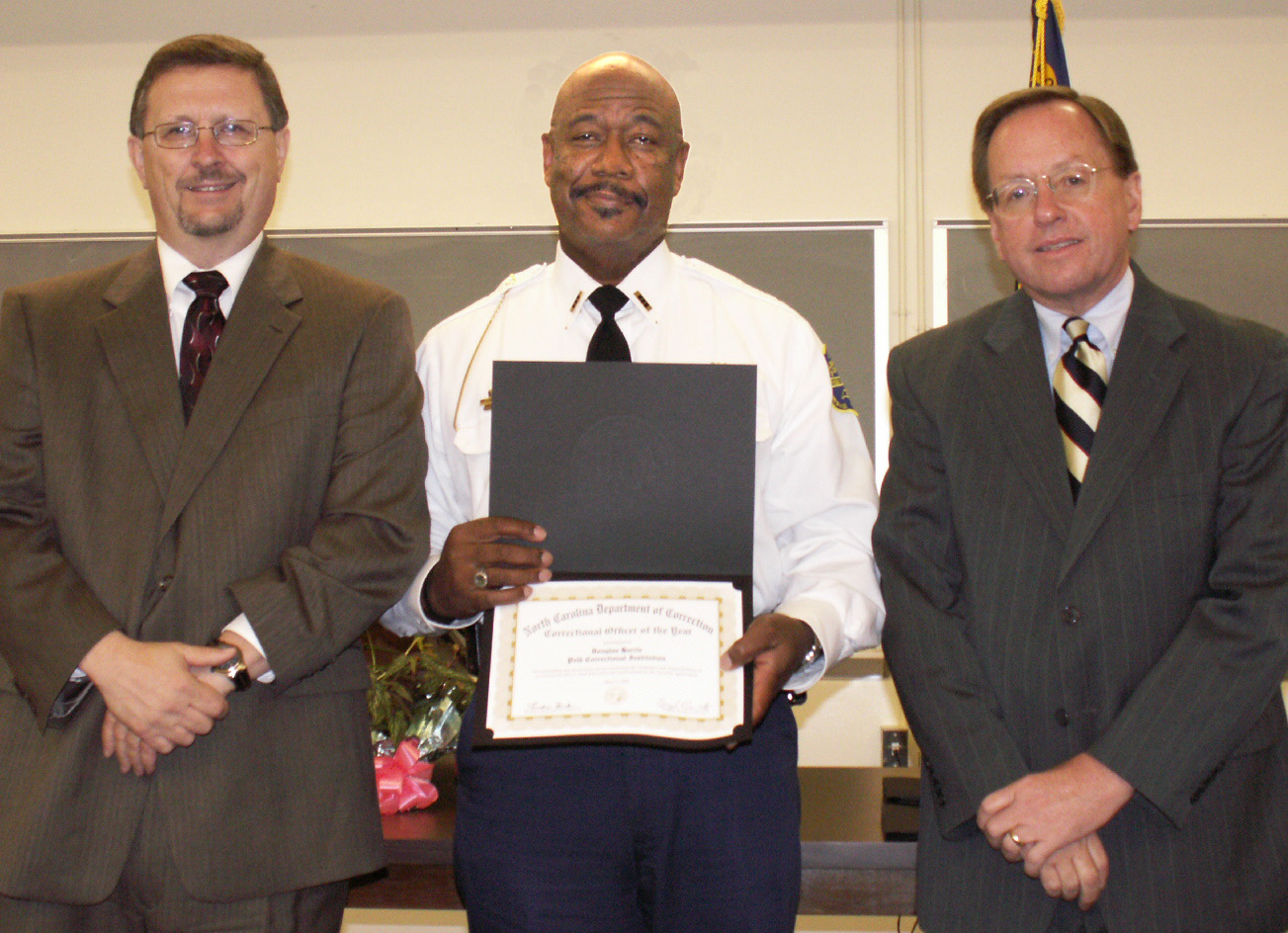 BUTNER – Food Service Manager Douglas Harris of Polk Correctional Institution was recognized today by Director Boyd Bennett and the Division of Prisons as one of 10 Correctional Officers of the Year.
Harris is a 27-year veteran of the Division of Prisons and has managed food service operations in three different prisons during that time. At Polk, Harris supervises 12 food service employees and 7o inmate workers. His section is responsible for preparing approximately 3,000 meals a day, every day of the year.
Food service audits at Polk are consistently outstanding, receiving perfect scores several years in a row.
"Mr. Harris manages this operation in a quiet and professional manner," said Polk Administrator Dennis Rowland. "He manages our food budget and our humanity budget."
Harris frequently volunteers his professional skills to help others, serves as a mentor to younger staff, and takes the lead on staff appreciation activities, said Rowland. He also finds time to listen and provide counseling to Polk's young inmates.
Gov. Michael F. Easley has declared May 7-13 as Correctional Officers Week in observance of the important public safety work done by more than 11,000 correctional officers in North Carolina's 77 prisons.
# # #
Editors: A digital photo of Harris is available via e-mail by calling the Public Affairs Office at (919) 716-3700.