Michael Dunn named Probation/Parole Officer of the Year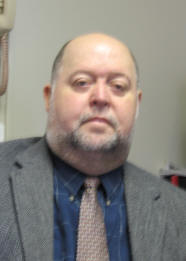 CARTHAGE – Michael Dunn, a chief probation/parole officer working in Moore County, was recognized today by Director Robert Lee Guy and the Division of Community Corrections as one of eight probation/parole officers of the year.
Dunn was recognized for his efforts to assist the victims of Hurricane Katrina. He conceived the idea of a mobile kitchen which he and a team of volunteers from Sanford area Methodist churches took to Mississippi and served more than 1,500 meals a day. When problems arose in getting food supplies to keep the kitchen running Dunn organized a local volunteer effort to keep the supplies coming. The kitchen also served the residents of a nearby Red Cross shelter.
Dunn made a second trip to Mississippi to feed a team of volunteers working to repair damaged houses.
He also uses his cooking skills to help out his own community. For the past 20 years, Dunn has assisted with the Moore County Law Enforcement Organization chicken fry fundraiser. He has also cooked for Special Olympics, Habitat for Humanity, Boy Scouts and local churches.
Gov. Michael F. Easley has declared July 16-22, 2006, as Probation, Parole and Community Supervision Officer's Week in North Carolina in observance of the important public safety work done by more than 2,000 probation/parole officers working across North Carolina.
# # #
Editors: A digital photo of Martin is available via e-mail by calling the Public Affairs Office at (919) 716-3700.