Jake Freeman named Director of Engineering
RALEIGH Ė Correction Secretary Theodis Beck has named Jake Freeman as the new director of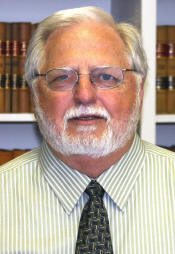 engineering for the Department of Correction. In his new position, Freeman will manage more than 115 employees in the DOC Central Engineering section and will direct the departmentís construction and major maintenance efforts.
Freeman replaces Bill Stovall, who was promoted to deputy secretary last month.
Freeman has served as the departmentís deputy director of engineering since 1997. His first job at DOC began in 1994, when he was hired as a facility engineer. He had previously worked in the private sector, on the design of pulp and paper plants and power facilities.
Freeman is a 1963 graduate of the University of Kentucky with a bachelor of science degree in civil engineering. He currently serves as a board member of the Construction and Maintenance Institute for Criminal Justice Agencies.
He is a native of southern Georgia, but now lives in Raleigh.
# # #