Community Corrections names new district manager
MARSHALL – Jerry Jackson has been named the new manager for District 24 of the NC Department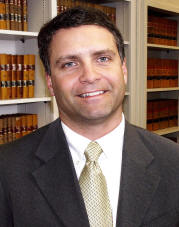 of Correction's Division of Community Corrections. The district covers five counties – Avery, Madison, Mitchell, Watauga, and Yancey – and has 30 officers, who are responsible for the supervision of approximately 1,400 offenders.
Jackson, who was previously chief probation/parole officer in Buncombe County, succeeds the retired Johnny Deyton.
Beginning his career in community corrections as an intern in 1989 in Buncombe County, Jackson was named a probation/parole officer in 1990. He went to Catawba County as an intensive officer in 1993, and returned to Buncombe in 1994 and was named as chief probation/parole officer there in 1999.
He resides in Asheville.
###
Editor: A digital copy of the photo in color or black-and-white is available by calling 919-716-3700.