Caledonia Correctional gets new administrator
TILLERY – Lawrence Solomon, a 29-year NC Department of Correction veteran, has been named the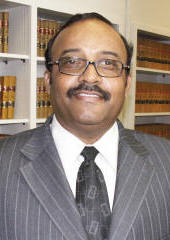 new administrator at Caledonia Correctional Institution, the state's prison farm in Halifax County.
The announcement was made by Boyd Bennett, Division of Prisons director.
Solomon spent 26 years of his corrections career working at Caledonia, where he was first hired as a correctional officer in 1977. For the past three years, he has served as administrator at nearby Odom Correctional Institution.
Solomon is a graduate of Eastman High School and a native of Enfield. He received an associate's degree in criminal justice from Halifax Community College. He also serves as the commander of the Prison Emergency Response Team for the Division of Prisons Central Region.
Solomon succeeds Randy Lee, who recently retired.
###
Editors: A digital photo of Solomon can be obtained by calling NCDOC Public Affairs at 919-716-3700.