Randy Register named to head Bladen Correctional Center
WHITE LAKE Ė Randy Register has been named as the new superintendent at Bladen Correctional Center, state prisons director Boyd Bennett announced today.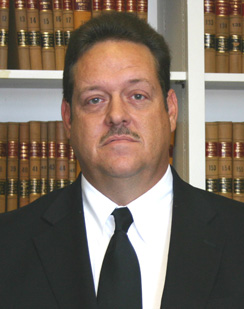 For the past 18 months, Register has served as acting superintendent at the minimum-security prison for men near White Lake. He replaces Flint Benson in the superintendent job.
Register began his corrections career in 1987 as a correctional officer at Central Prison in Raleigh. He worked at Sampson Correctional Institution in Clinton for many years, where he was promoted through the ranks to captain. In May 2004, he left Sampson CI to take the assistant superintendent position at Bladen CC.
Register is a native of the Midway community in Sampson County and a graduate of Midway High School. He is currently a student in the departmentís Correctional Leadership Development Program and also serves as a general instructor, teaching a variety of correctional skills classes.
Bladen Correctional Center is a minimum-custody prison housing approximately 170 inmates and employing a staff of 58.
# # #
Editorís Note: A digital photo Randy Register is available by contacting the public affairs office at 919-717-3700.