Greene Correctional Institution has new superintendent
MAURY – Renoice Stancil has been named the new superintendent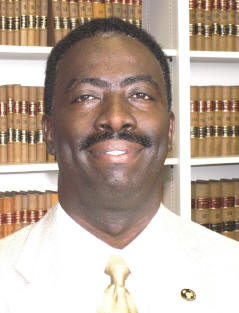 for Greene Correctional Institution, effective Aug. 1. The announcement was made by Boyd Bennett, director of the Division of Prisons.
Bennett said Stancil, who has been assistant superintendent at Eastern Correctional Institution in Greene County, brings a wealth of experience and training to the job. He most recently was superintendent at Tyrell Prison Work Farm near Columbia, NC.
As the new Greene CI superintendent, Stancil will be in charge of a minimum security facility for 602 adult males, with a staff of 203.
Stancil said he enjoyed his work with other prison staffs and that the experience was valuable.
After graduating with a bachelor of science degree in psychology in 1981 from Fayetteville State University, the Bertie County native got a job the same year as a correctional officer at Caledonia Correctional Institution. In 1985, Stancil transferred to Eastern Correctional Institution, where he advanced through the ranks to become assistant superintendent in August 2000.
Stancil succeeds Russell Ginn, who has retired.
The Greenville resident is married and has one daughter. Stancil is a member of Beautiful Zion Baptist Church in Lewiston and enjoys chess and golf.
###
Editors: A digital copy of the photo in color or black-and-white is available via e-mail by calling 919 716 3700.