Community Corrections district has new manager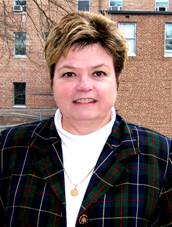 GASTONIA – Sandy Holland has been named the new manager for District 27A of the NC Department of Correction's Division of Community Corrections. The district, which covers Gaston County, has 50 employees, including 45 officers who are responsible for the supervision of approximately 2,500 offenders.
Robert Lee Guy, director of the Division of Community Corrections, announced the appointment of Holland, who succeeds the retired Jeanne Cochrane. Guy said Holland has extensive experience and management skills for the job.
"Sandy is a great team builder and team player who also has very good communication skills," Guy said.
Holland began her career as a community service officer at Gaston Correctional Center in Dallas in 1983. Three years later, she was promoted to probation/parole officer in the Gaston Unit of the Division of Adult Probation and Parole. Holland rose to chief probation/parole officer in Lincolnton in 1994 and transferred to the same position in Gastonia in 2002.
Holder of a bachelor of arts degree in social work from Sacred Heart College in Belmont, NC, Holland also has a master's degree in pastoral studies from Loyola University of New Orleans, La. She is actively involved in St. Michael Catholic Church in Gastonia.
Holland and her husband, Hugh, have two children, Ashli, 17, and Parker, 15. The family resides in Gastonia.
###
Editor: A digital copy of the photo, in either color or black-and-white, is available by calling 919-716-3700.