Community Corrections names assistant chief for division office
GREENVILLE – Terry Gootee is the new assistant chief for the Division 1 office of the NC Department of Correction's Division of Community Corrections.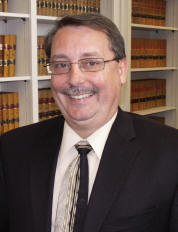 Gootee, who was previously manager of the division's District 5 office in Wilmington, succeeds Cornell McGill, who was recently appointed chief of the division office. Gootee will assist McGill in his responsibility for 556 probation/parole officers and staff members. Approximately 26,500 offenders are assigned by the courts for supervision in Division 1.
A 27-year corrections veteran, Gootee began his career in 1979 as a correctional officer in Charlotte, where he advanced to unit supervisor in 1984. He returned to his hometown of Wilmington in 1988 as an intensive officer, and advanced through the ranks to become judicial district manager in 1994.
"I look forward to the challenges that this job will afford me," Gootee said.
Gootee has bachelor of science and masters degrees in criminal justice from UNC-Charlotte. He has also completed the department's Correctional Leadership Development Program and the state's public managers program.
He and his wife, Lena, have three sons. Gootee enjoys fishing and coaching little league baseball, and is an active civic leader.
###
Editor: A copy of the digital photo in color or black-and-white can be obtained by calling 919-716-3713.