Rockingham woman named prisons Volunteer of the Year
RALEIGH -- Louise S. Deaton of Rockingham has been recognized for 28 years of volunteer service in North Carolina prisons. Correction Secretary Theodis Beck presented her with the NC Division of Prisons' Volunteer of the Year Award during a lunch banquet today.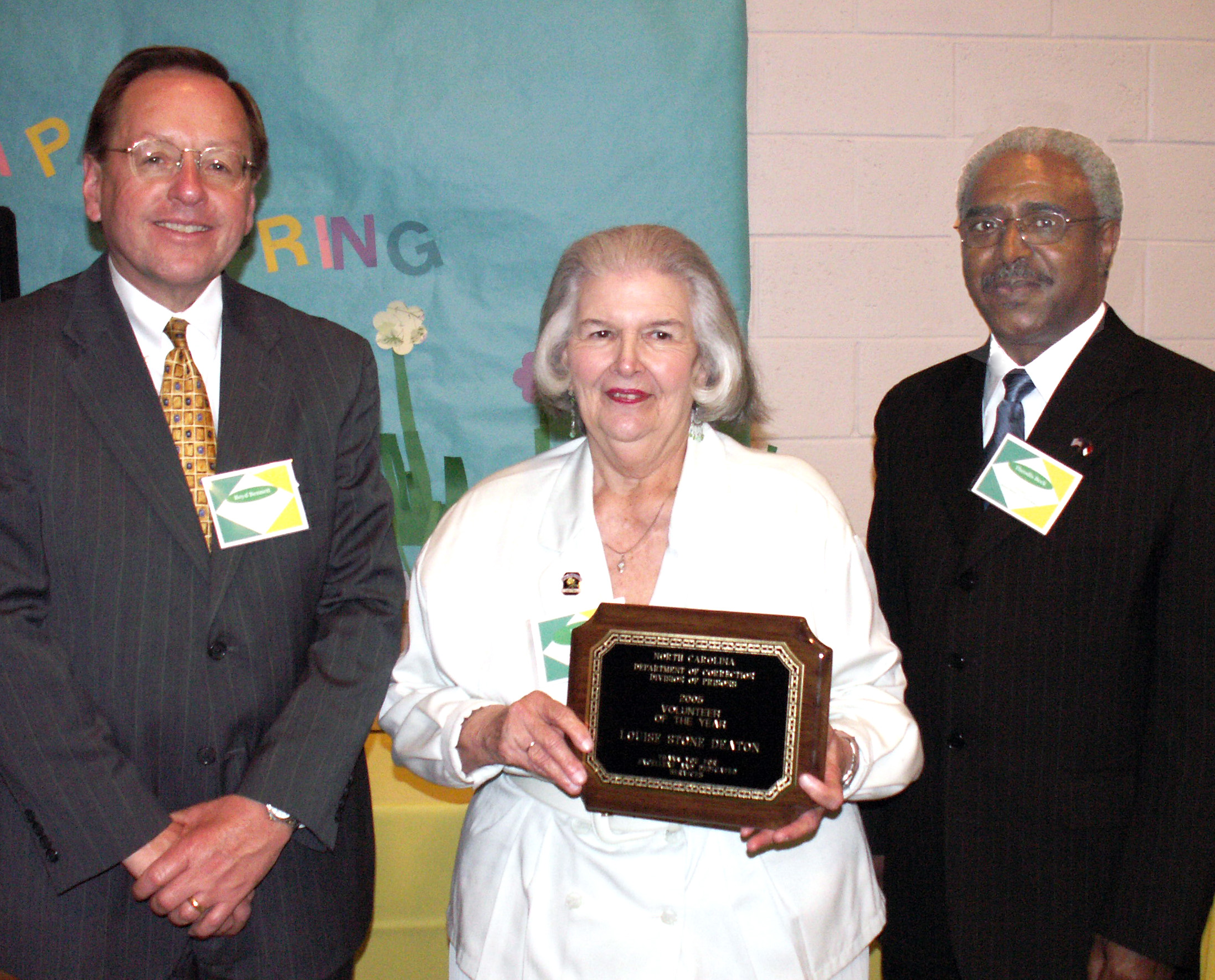 "We could not operate the prisons in this state satisfactorily without the help of volunteers," Beck said. "The value of the nearly three decades of volunteer service that Ms. Deaton has provided cannot be measured in dollars and cents, but only in the difference she has made in the lives of scores inmates."
Deaton was nominated by the staff at Morrison Correctional Institution in Hoffman. She is an active member of the Community Resource Council, which she chairs, and was responsible for ensuring that enough funds were raised to build a chapel for the prison.
For more than 20 years, Deaton has attended every Sunday morning worship service for the inmates at Morrison. As coordinator, she was instrumental in the success of Morrison's Yokefellow ministry.
Deaton said it is her love "to spend her time volunteering with children in the church and spending time with the sick and elderly."
###
Photo: Louise Deaton receives the NC Division of Prisons Volunteer of the Year Award from Correction Secretary Theodis Beck, right, and Boyd Bennett, division director.
# # #