William Stovall named deputy correction secretary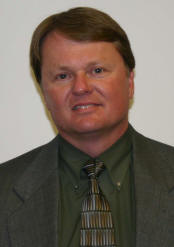 RALEIGH Ė Secretary Theodis Beck has named William N. Stovall as a deputy secretary for the Department of Correction. In his new position, Stovall will oversee the departmentís Central Engineering section, Correction Enterprises, information systems and the safety office.
Stovall has served as the departmentís chief engineer since December 1990, managing more than 115 employees in its Central Engineering section and directing the departmentís construction and major maintenance efforts.
ďBill Stovall has effectively managed our construction and engineering efforts for many years,Ē said Beck. ďIím confident he will handle his new responsibilities with the same efficiency and integrity.Ē
Stovall succeeds Deputy Secretary Fred Aikens, who retired in January. He joins the departmentís two other deputy secretaries, Dan Stieneke, who serves as chief deputy secretary overseeing the Division of Prisons and the Division of Community Corrections, and Tracy Little, who oversees many of the departmentís administrative functions.
Stovall began work with the Department of Correction in the Central Engineering section in 1982, where he worked as a civil environmental engineer managing the departmentís water and wastewater systems. He was later promoted to project manager overseeing major construction contracts.
He is a 1982 graduate of North Carolina State University with a bachelorís degree in civil engineering. He was raised in Granville County and graduated from J.F Webb High School in Oxford.
Stovall is a licensed professional engineer. He is also past chairman and a founding board member of the Construction and Maintenance Institute for Criminal Justice Agencies.
Stovall and his wife, Martha, have one young son. They live in Johnston County.
###
Editors: A digital photo of Stovall can be obtained by calling 919-716-3700.