Brent Witter named Probation/Parole Officer of the Year
LINCOLNTON – Brent Witter, a sex offender control officer in Lincoln County, was recognized today by Director Robert Lee Guy and the Division of Community Corrections as one of eight probation/parole officers of the year.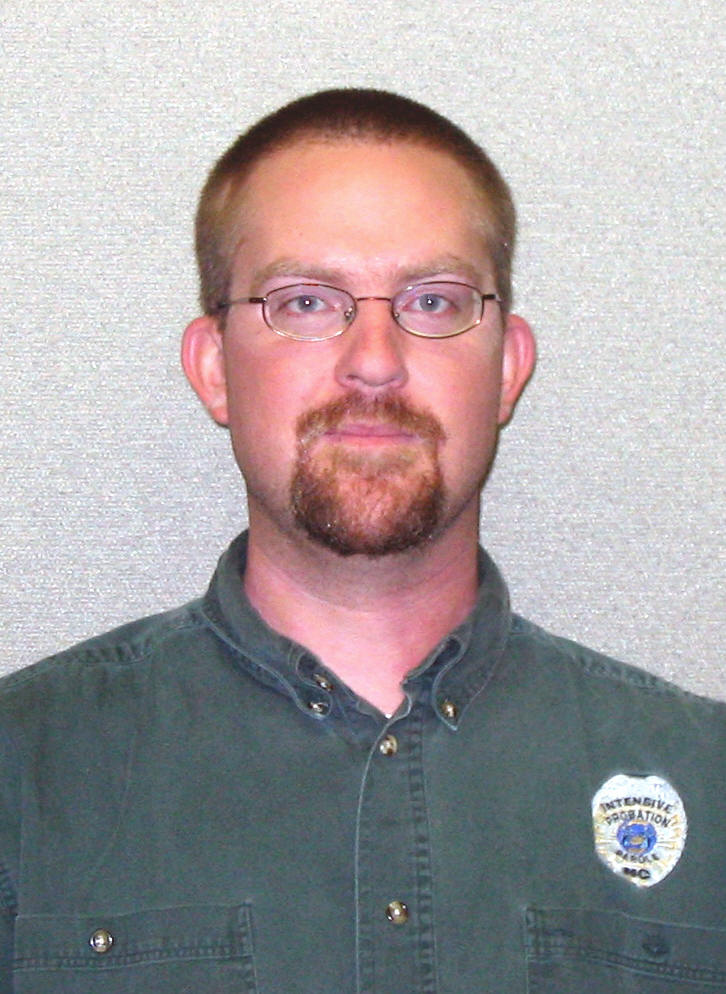 Since joining the Lincoln County unit, Witter has developed a reputation as an officer who is proactive, motivated and willing to assist co-workers, according to Darren Turner, his chief probation/parole officer.
Witter has taken it upon himself to ensure he is well-trained, and has been praised by court and law enforcement officers for his tenacity in reporting offender violations. He also receives praise from fellow officers for his assistance, exceptional work ethic and professionalism. He is also respected by victims, treatment providers and offenders.
"Brent constantly looks for smarter ways to supervise his caseload, and implements these innovations successfully," Turner said.
Witter's creativity in helping ensure the public's safety has been lauded, too. He has devised several communication methods to help the public and law enforcement officials know who and where sex offenders are. Among his creations is an office "Wanted Wall" that encourages sharing of information about absconders and probation fugitives.
Witter also shared his wealth of knowledge about sex offender supervision in a packet that he designed for use by other officers.
Turner emphasized that Witter is dedicated to his job.
"He is a motivated self-starter who performs his job professionally, consistently, safely and with a minimum of supervision," Turner said.
Gov. Michael F. Easley has declared July 16-22, 2006, as Probation, Parole and Community Supervision Officer's Week in North Carolina in observance of the important public safety work done by more than 2,000 probation/parole officers working across North Carolina.
###
Editors: A digital copy of the photo in color or black-and-white is available by calling 919 716 3700.