J.C. Huggins to lead McCain Correctional Hospital
RAEFORD – J.C. Huggins, a 20-year corrections veteran, has been named administrator at McCain Correctional Hospital, a minimum security, 411-bed medical center that has approximately 250 staff members.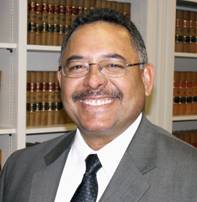 He succeeds David Hubbard, who retired.
The announcement was made by Boyd Bennett, NC Division of Prisons director. In addition to Huggins' experience, Bennett said the new administrator has impressive leadership skills.
"J.C. has great interpersonal skills, believes in building teams that have active participation, and open to ideas," Bennett said. "He is also a good problem solver, who is diligent about looking at all aspects of a situation."
Huggins was a member of the Pembroke/Lumberton Police Department for seven years before being named a correctional officer at Hoke Correctional Institution in 1986. He rose steadily through the ranks at the Hoke, Robeson, Columbus and Lumberton facilities. In 2003, he was promoted to assistant superintendent at Morrison Correctional Institution, where he had been acting superintendent since Oct. 1, 2005.
Huggins has an associate degree from Robeson Community College, and has been studying for a bachelor's degree at UNC-Pembroke.
The father of three daughters and one son has three grandchildren. His spare time is spent with his wife, Donna, and family, being active in his church and reading Stephen King novels.
###
Editors: A digital copy of the photo of Huggins, in either color or black-and-white,
can be obtained by calling 919-716-3700.