Lumberton correctional officer named one of state's best for 2007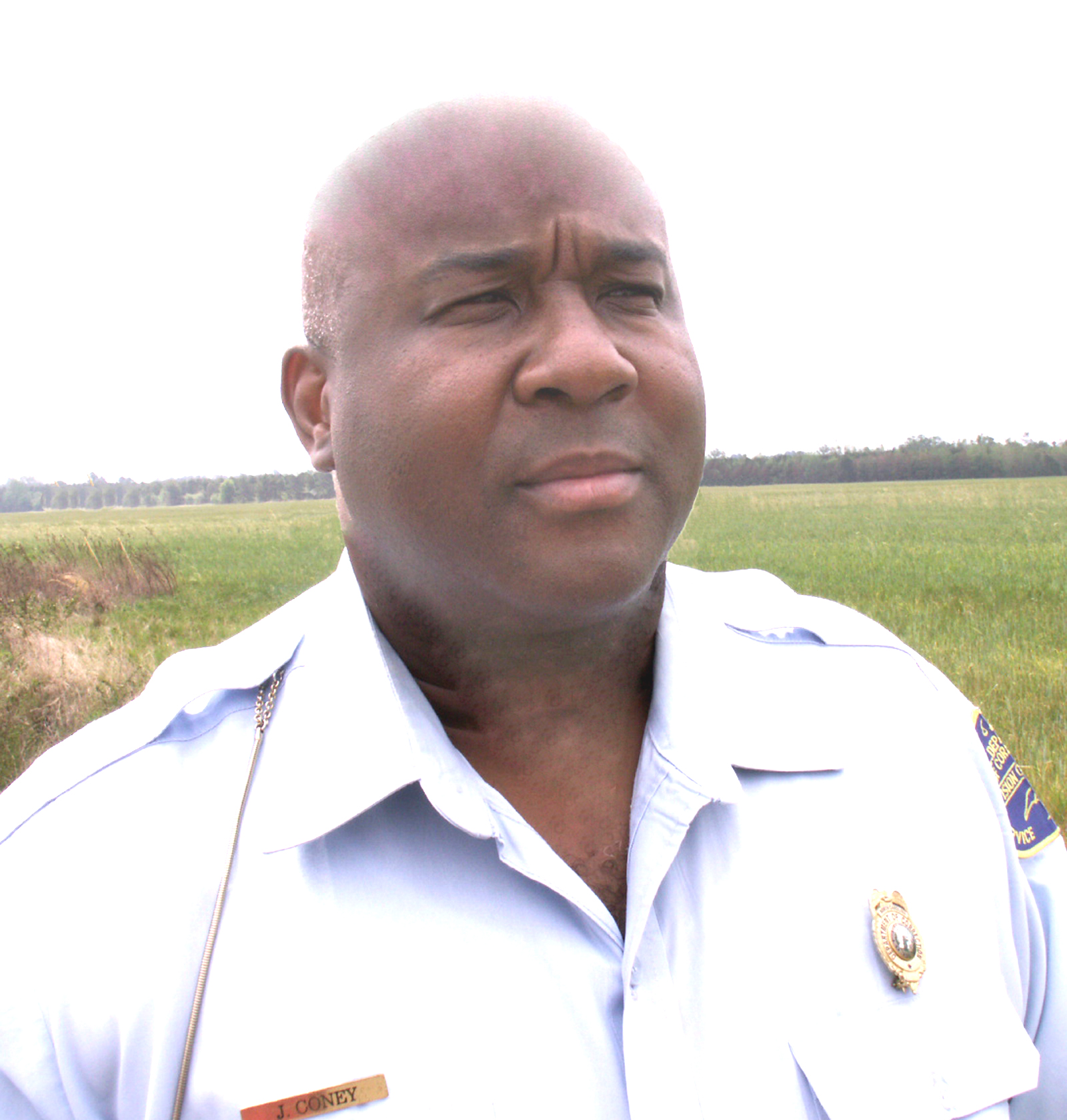 APEX – Driving to work at Lumberton Correctional Institution in the pre-dawn hour in November, James Coney became the first person to spot and help a motorist in dangerous trouble. His care and compassion has resulted in Coney being named a North Carolina Correctional Officer of the year.
The N.C. Department of Correction presented the award on May 9 at a ceremony in Apex.
After seeing the vehicle partially submerged in a rain swollen ditch along Starlite Drive at 5:15 a.m., Correctional Officer Coney immediately hopped to action, literally jumping across the water-filled ravine to reach the part-sunken SUV. He soon realized the driver was fellow employee Christine Johnson, a medical technician, who had sustained minor injuries and was grateful to Coney for "his act of kindness and heroic effort."
Ron Surles, Lumberton Correctional assistant superintendent nominated Coney for the Officer of the Year honor.
"Officer Coney's accomplishments and services as a correctional officer are as noteworthy as his act of heroism," Surles wrote. "His high level of productivity and exceptional work significantly impacts the overall operation of Lumberton Correctional Institution."
Coney is a 1982 graduate of McComb High School.
# # #
Editors: A digital copy of the photo is available in color and black-and-white
by calling the Public Affairs Office at 919-716-3700.