Franklin correctional officer named one of state's best for 2007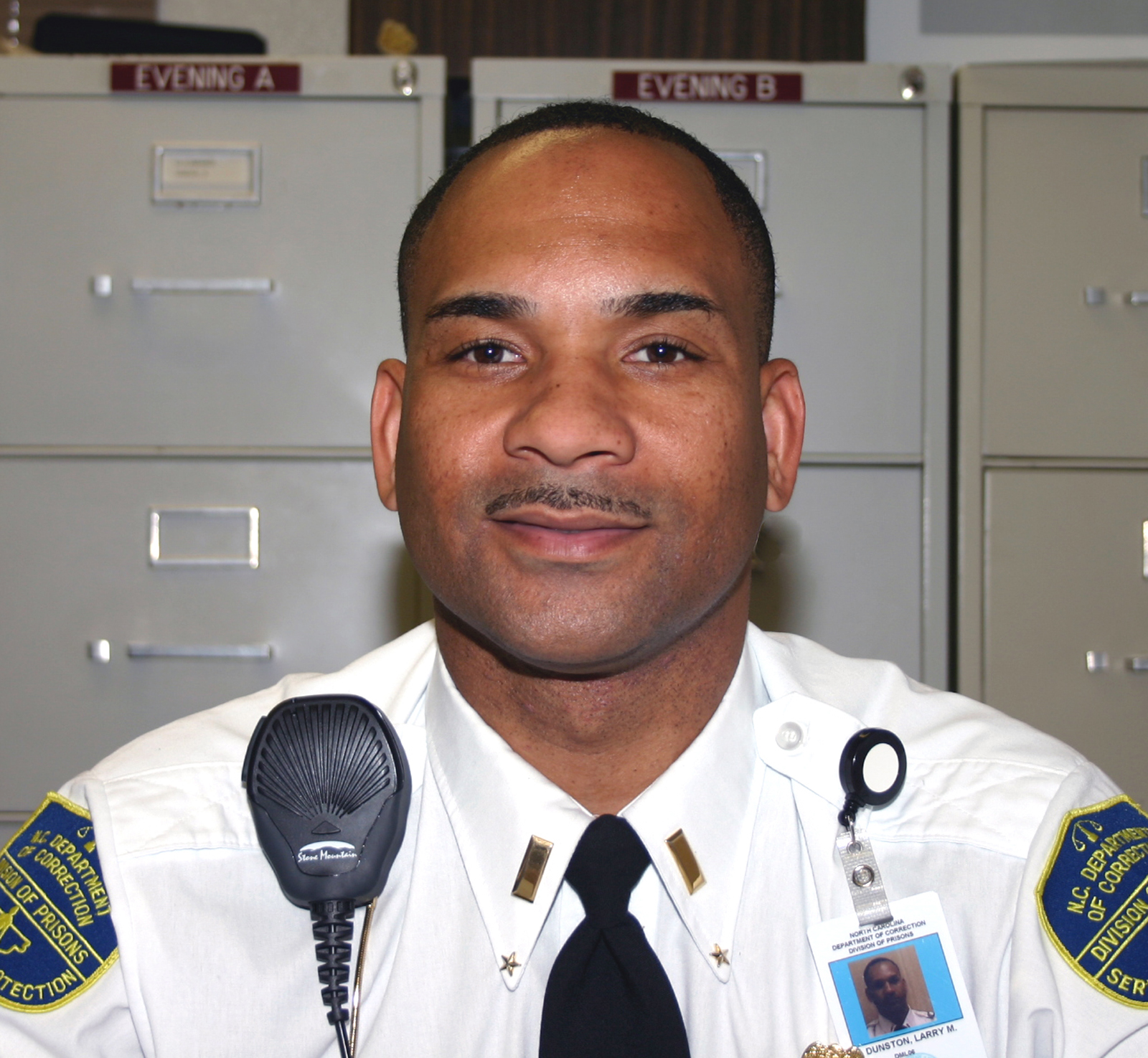 APEX – Lt. Larry Dunston's demeanor, dedication and attitude make Franklin Correctional Center a better place for both staff and inmates, according to Superintendent Selma Townes. As a result, Dunston has been named a North Carolina Correctional Officer of the Year.
The N.C. Department of Correction presented the award on May 9 at a ceremony in Apex.
With a positive attitude, Dunston is a demonstrated leader who is adept at dealing with staff members, inmates and the public; skilled in personnel management with inexperienced officers and staff shortages; and models team behavior by filling in for co-workers who are absent for various reasons. In addition to his professional approach to his duties, Dunston is Franklin Correctional internal affairs officer and gang activity investigator.
"He contributes to this facility's overall operation with his positive attitude, dedication and the promotion of professionalism among staff and a caring attitude for both staff and inmates," Townes said. "Because of his efforts, Franklin Correctional Center is a better environment in which to work and a safer environment for all parties concerned."
Dunston is a Louisburg High School graduate and attended North Carolina A&T State University. He started working at the Franklin facility as a correctional officer in 1995, was promoted to sergeant in 1998 and to lieutenant in 2003.
# # #
Editors: A digital copy of the photo is available in color and black-and-white
by calling the Public Affairs Office at 919-716-3700.