Central Prison officer cited for bravery in courthouse shooting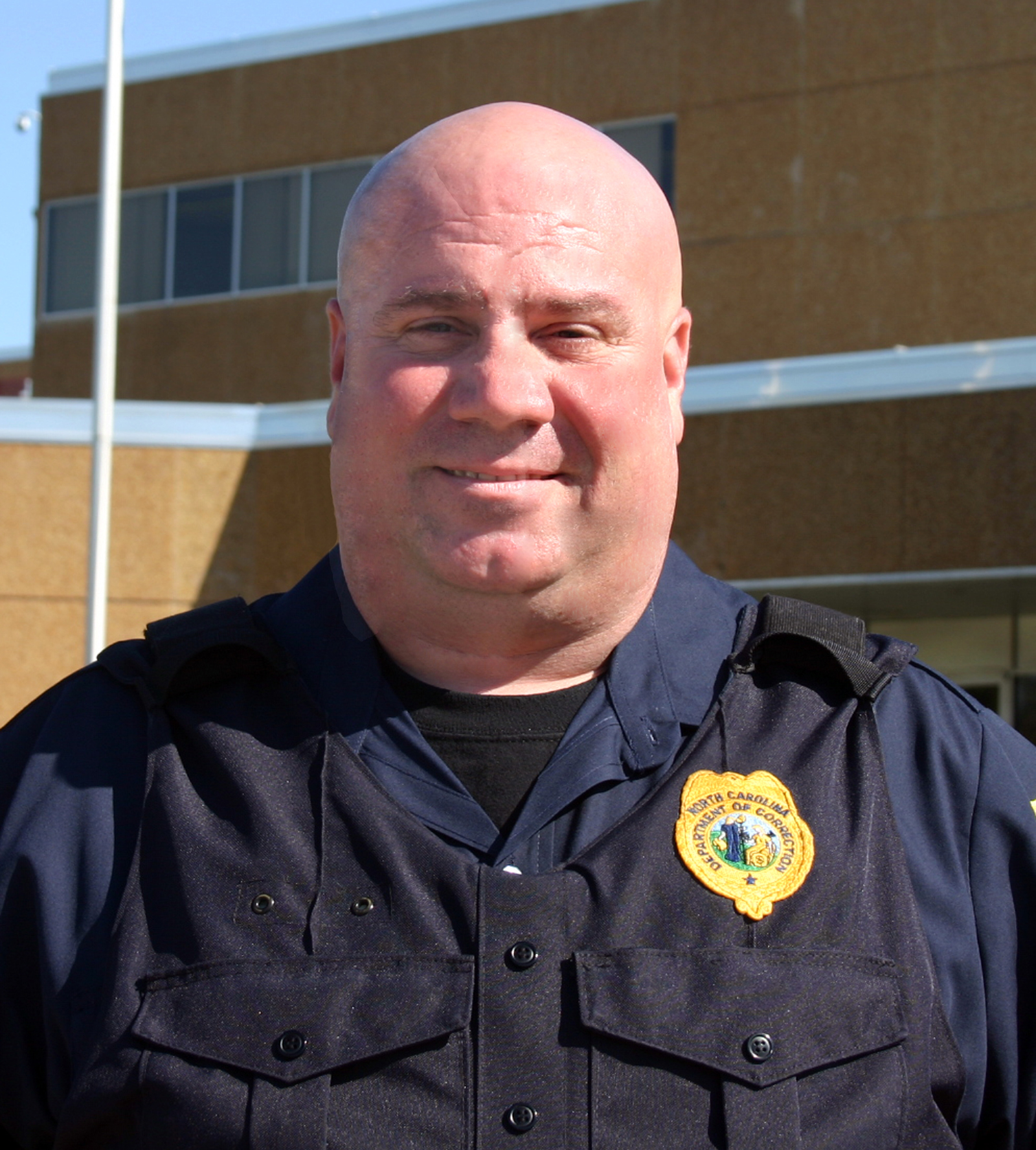 APEX – Correctional Officer David Johnston is recognized for his role in a courthouse shooting last summer at the Northampton County courthouse. Johnston was able to interrupt a potentially disastrous outburst that left a fellow officer wounded but dozens of innocent bystanders unscathed.
For his heroism, Johnston, who works at Central Prison in Raleigh, was named a North Carolina Correctional Officer of the Year. The N.C. Department of Correction presented the award on May 9 at a ceremony in Apex.
Johnston and a fellow transportation officer had taken Central Prison inmate Willie Forrest to a court appearance in Northampton County in July. Forrest became disruptive, and Judge Alma Hinton ordered him removed from the courtroom.
On the way out, Forrest was able to rip the service revolver and holster from an officer's belt and began firing the weapon. Johnston was able to redirect the gun's aim by pinning the inmate to a wall and pushing his arms upward. At that point, a sheriff's deputy sheriff fatally shot Forrest.
Johnston is a graduate of D.H. Conley High School and attended Pitt Community College. He has been a correctional officer at Central Prison since 2002.
# # #
Editors: A digital copy of the photo is available in color and black-and-white by calling the Public Affairs Office at 919-716-3700.