Lanesboro correctional officer cited for aid to police in Charlotte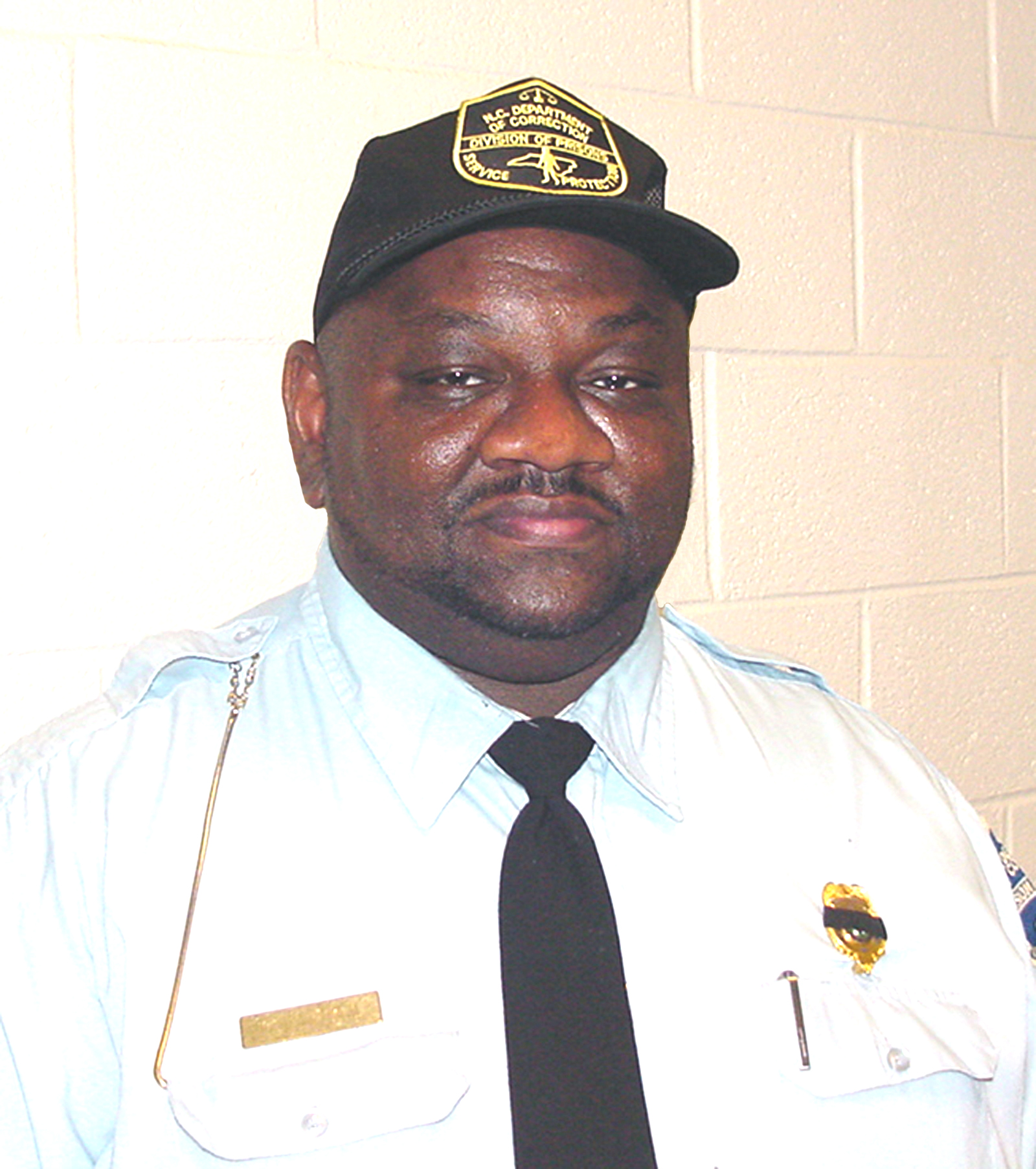 APEX – When two Charlotte-Mecklenburg police officers went down due to gunfire late on the night of March 31, Fulton Parham, a food service officer at Lanesboro Correctional Institution, was among the first people to the sides of the mortally wounded policemen. Parham also helped clear communications and provided comforting assurance to other police officers in the days that followed.
For his compassion during and after a dangerous situation, Parham has been named a North Carolina Correctional Officer of the Year. The N.C. Department of Correction presented the award on May 9 at a ceremony in Apex.
A resident of the apartment complex where the shootings took place, Parham heard the shots. As soon as he saw the two officers down, he ran into the midst of a potentially dangerous crime scene to offer whatever aid he could until medical personnel arrived.
Parham realized he could most quickly contact emergency services by using the radio in the police officers' patrol car. Taking the keys, he ran to one of the officers' cruisers and provided information that helped police sort out confusion from a flood of 911 calls.
The officers later died from the gun shots to their heads fired in what police believe was an ambush.
Parham worked diligently with the investigators. He also made sure other Charlotte-Mecklenburg police officers knew that their fallen comrades did not lay unattended after being shot.
"Officer Parham was quick to respond and assist without regard for his own personal safety," said Rick Jackson, Lanesboro Correctional administrator. "His caring nature did bring and continues to bring consolation to all the friends and associates of those members of our criminal justice family whom we tragically lost that evening."
Parham completed high school in New Jersey and studied criminal justice at Norfolk State University in Virginia. He has been a food service officer at Lanesboro Correctional since 2005.
# # #
Editors: A digital copy of the photo is available in color and black-and-white
by calling the Public Affairs Office at 919-716-3700.