Piedmont correctional officer cited for saving neighbor from fire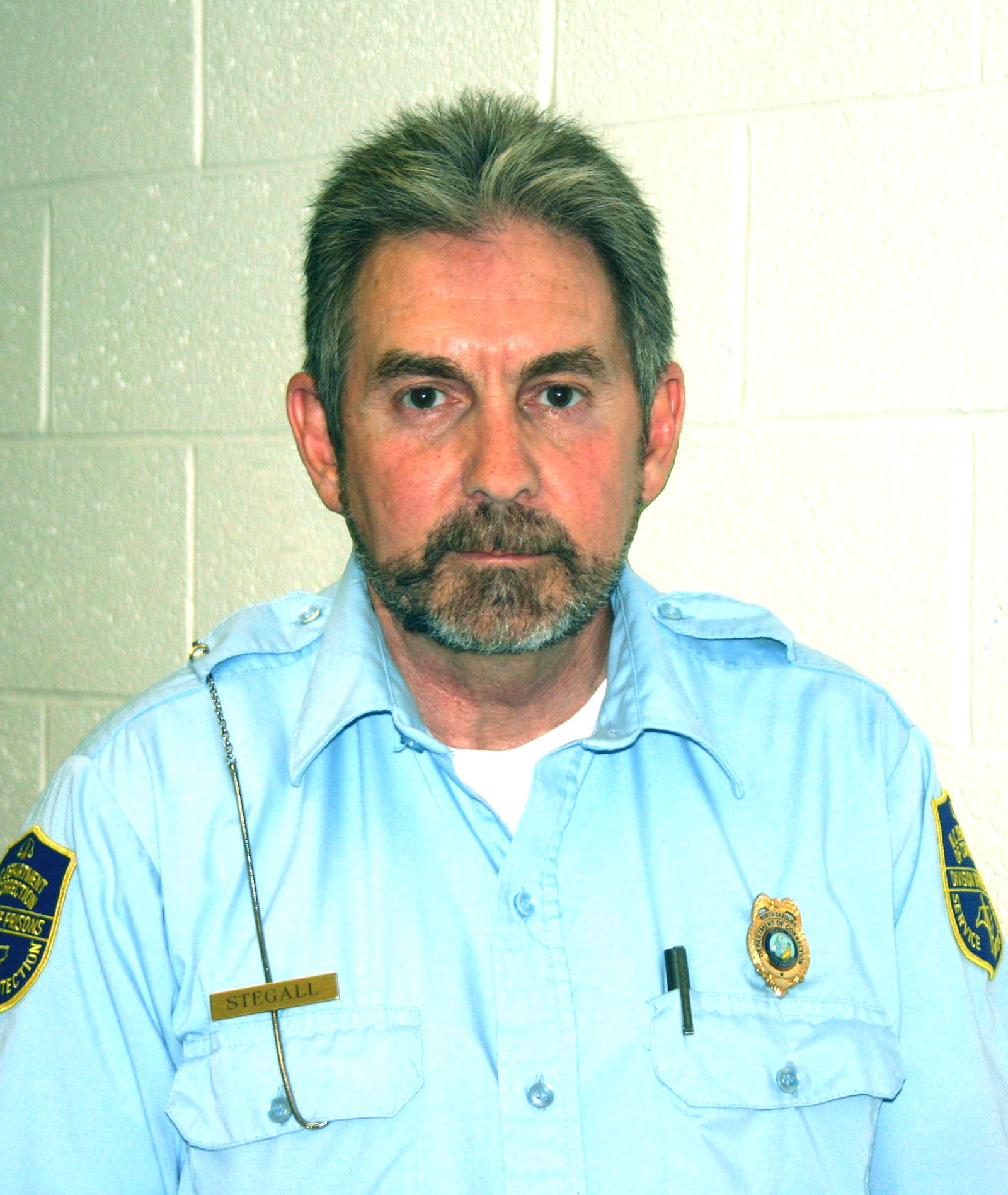 APEX – Correctional Officer Charlie Stegall's morning wake-up call on March 17 resulted in a selfless act that saved the life of an elderly neighbor. For his bravery, Stegall, who works at Piedmont Correctional Institution, was named a North Carolina Correctional Officer of the Year.
The N.C. Department of Correction presented the award on May 9 at a ceremony in Apex.
Shortly after Stegall awoke just before sunrise, his wife's screams alerted him to a house fire across the street from their home. He quickly threw on some clothes and ran to the side of the 71-year-old woman's son, who was desperately spraying the mobile home with a garden hose.
Stegall was able to determine that the woman was still in the house, and he ran to the back for entry. The smoke was too thick for his flashlight, but, taking a deep breath, Stegall crawled in and found the woman unconscious from smoke inhalation in a hallway.
After Stegall pulled her by her arms out of the house, firefighters and rescue personnel arrived and took the woman to a local hospital. She was later transferred to the UNC burn center in Chapel Hill.
Stegall later reported that the fire's heat had melted kitchen appliances.
"I am glad to know that there are still people who will put themselves in harm's way for the safety of others," said Capt. Ken Beaver, who nominated Stegall for the award. "It is the estimation of local firefighters that had Stegall not acted promptly, the lady would have probably expired due to smoke inhalation."
Stegall has a high school degree and served in the US Marines 1967-1973. He has been a correctional officer at the Piedmont facility since 2000.
# # #
Editors: A digital copy of the photo is available in color and black-and-white
by calling the Public Affairs Office at 919-716-3700.