Mountain View correctional officer among state's best for 2007
APEX – A male inmate attempting an escape last fall during physical therapy found Correctional Officer Cynthia Thomas to be a fearless pursuer. Thomas' determination has earned her the honor of North Carolina Correctional Officer of the year.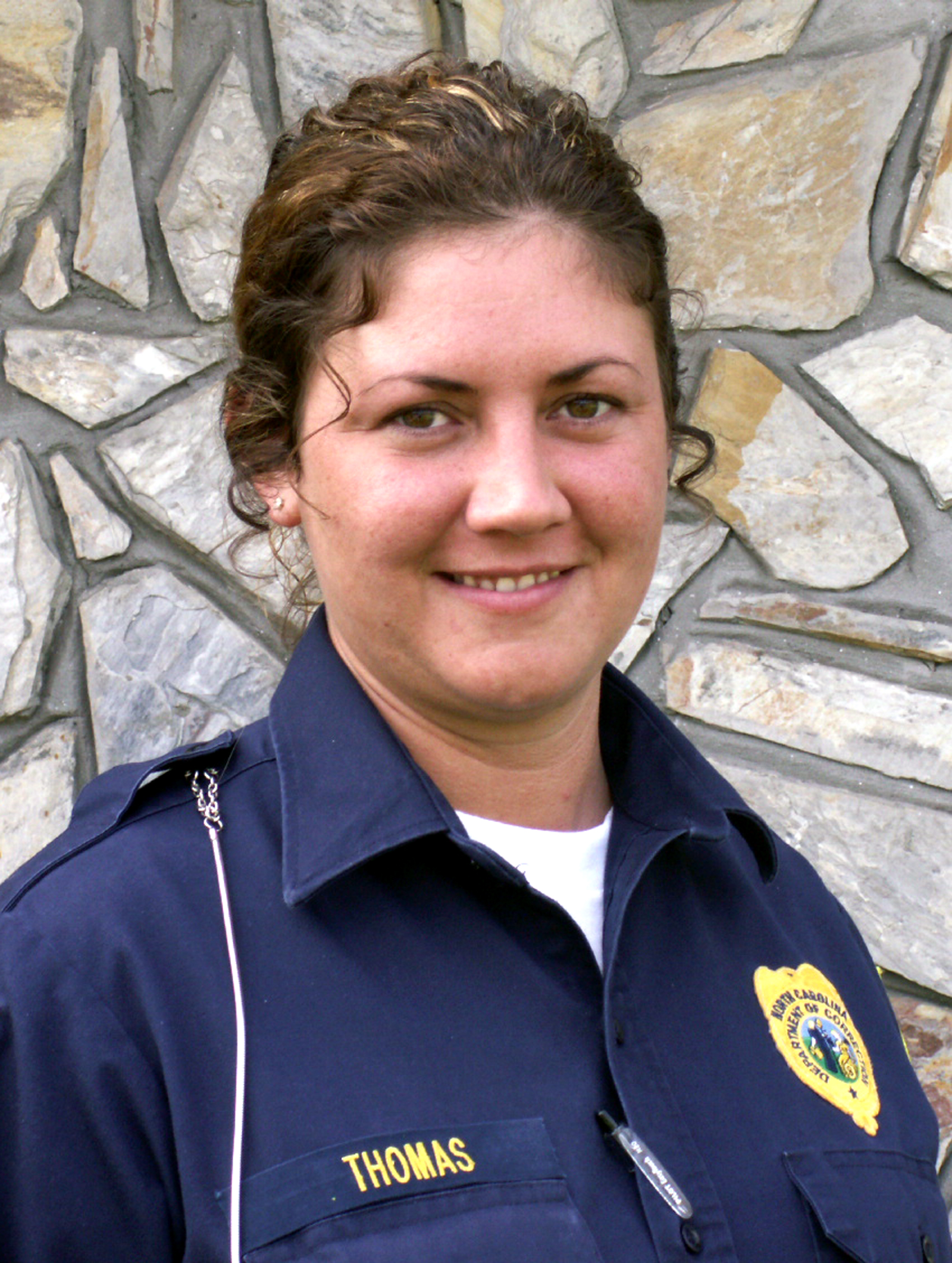 The N.C. Department of Correction presented the award on May 9 at a ceremony in Apex.
Thomas and fellow Officer Robert Buchanan had escorted the Mountain View Correctional Institution inmate to a physical therapy services agency, where they were asked to unshackle the inmate to allow for effective treatment. Unrestrained, the inmate bolted for the exit, but he was held back by Thomas, who grabbed and wrestled with the would-be escapee.
The struggle fell through the exit door, whereupon Buchanan joined the fray, taking the inmate to the ground. Thomas and Buchanan then completed securing the offender.
In addition to her act of bravery, prison Superintendent David Mitchell lauded Thomas's dedication to corrections education and training and her role modeling for other officers. Mitchell nominated Thomas for the award.
"Her acts of heroism during this escape attempt display high character as a public servant for the State of North Carolina," Mitchell said.
A 1989 Mountain Heritage High School graduate, Thomas has been a correctional office since 2003.
# # #
Editors: A digital copy of the photo is available in color and black-and-white
by calling the Public Affairs Office at 919-716-3700.