Carteret Correctional gets new superintendent
BEAUFORT – Anthony Florence is the new superintendent at Carteret Correctional Center. He succeeds Danny Cavanaugh,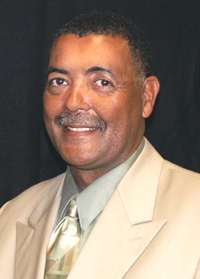 who transferred to be superintendent at Duplin Correctional Center.
Carteret Correctional is a minimum custody prison that houses 300 adult males and has a staff of 81 officers and administrative and support personnel.
Florence began his career as a programs assistant in 1990 at Davidson Correctional Center. He has been at Carteret Correctional since 1994, when was promoted to program supervisor. Rising through the ranks, he was named assistant superintendent-custody/operations in 2004.
The Rockingham native has an associate degree in paralegal technologies from Davidson Community College. He has also He has completed the Department of Correction's supervisory management training.
Florence and his wife have three sons.
# # #
Editors: A digital copy of the photo is available by calling 919-716-3700.