New Community Corrections district manager named
ROCKINGHAM – Barbara Orr is the new manager for the Division of Community Corrections' District 20A, which covers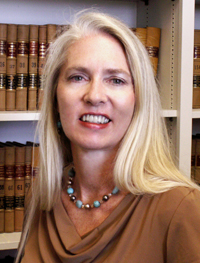 Anson, Richmond and Stanly counties. She succeeds the retired Craig Ratliff.
Orr oversees 42 probation/parole officers and staff members, who coordinate and manage the probationary supervision of approximately 2,200 offenders. She was previously a chief probation/parole officer in Richmond County.
The UNC-Pembroke graduate, who earned a bachelors degree in sociology concentrated in criminal justice, worked for two years as a youth counselor in a community action program before beginning her career with the N.C. Department of Correction.
In 1979, she began working in Pre-Release and After-Care in Anson, Montgomery, Moore and Richmond counties. Orr was named a probation/parole officer II in Richmond County in 1998, and two years later became the chief probation/parole officer.
# # #
Editor: Digital copies of the photo, in color and black-and-white, are available by calling 919 716 3700.