New Central Prison warden named
RALEIGH – Gerald J. Branker is the new warden of Central Prison, succeeding the retired Marvin Polk. Branker was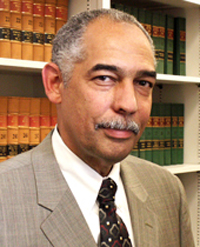 previously the deputy warden at the facility.
Branker is in charge of a prison that houses 1,000 adult male inmates in close custody, and has a staff of 700 correctional officers and support personnel.
The prison serves many functions. It houses the state's execution chamber, deathwatch area and men's death row. The infirmary and mental health facility serve the needs of male inmates from around the state.
Central Prison is also a diagnostic center, the point of entry into the prison system for male felons, age 22 years or older, with sentences longer than 20 years.
Except for two years as a special assistant to the director of prisons, Branker has served his entire career at Central Prison. He began as a correctional officer in 1979 and rose through the ranks to deputy warden in 2003.
Branker has an associate's degree in accounting, has completed DOC's Correctional Leadership Development Program and is a student in the state's Certified Public Manager program. He is a correctional general instructor and has training in managing violent offenders. An avid North Carolina State University sports fan, Branker also enjoys swimming and woodworking.
Branker and his wife, Dr. Cheryl Branker, an associate vice provost at NCSU, have two children.
# # #
Editors: A digital copy of the photo is available by calling 919-716-3700.