New superintendent named for prison in Scotland County
LAURINBURG – Frederick Hubbard is the new superintendent of Scotland Correctional Institution, succeeding the retired Don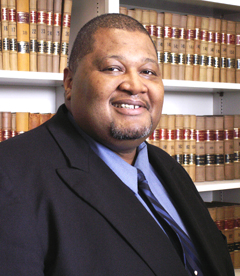 Wood. Hubbard was previously the prison's assistant superintendent for custody and operations.
Hubbard is responsible for the 1,000-cell, high security prison for adult males. Scotland Correctional has a staff of 403 correctional officers and administrative, food service, medical, dental and maintenance personnel.
Beginning his career in 1983 at Southern Correctional Institution as a correctional officer, Hubbard advanced through the ranks there and at the Brown Creek and Lumberton prison facilities. He was promoted to assistant superintendent for custody and operations at McCain Correctional Hospital in 2001 and at Scotland Correctional in 2003.
Studying for a degree in criminal justice at Mount Olive College, Hubbard has completed the Department of Correction's senior leadership training. He is an avid North Carolina State University sports fan.
Hubbard's wife, Nona, is a chief probation/parole officer for the Division of Community Corrections in Scotland County. They have two adult children.
###
Editors: A digital copy of the photo is available by calling 919-716-3700.