Wake Correctional has new superintendent
RALEIGH -- James Langston is the new superintendent at Wake Correctional Center. He succeeds Eileen Cochrane, who was named executive officer for the N.C.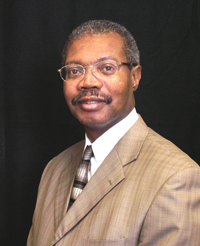 Division of Prisons.
Wake Correctional is a minimum security prison that houses 414 adult males and has a staff of 107 officers and administrative and support personnel.
Previously assistant superintendent at Wake Correctional, Langston began his career in 1980 as a correctional officer at N.C. Correctional Institution for Women. He transferred in 1983 to Wake Correctional, where he rose through the ranks, reaching assistant superintendent in 2000.
The Raleigh Sanderson High School graduate served four years in the US Air Force. He has completed the Department of Correction's supervisory management training.
Langston is married, has four children and enjoys fishing. He is a volunteer for Wake Teen Court and helped establish Choices, a program that teaches young people about smart decision making.
# # #
Editors: A digital copy of the photo is available by calling 919-716-3700.