Caswell native named to lead local prison
YANCEYVILLE – Judy Brandon has been named head of Caswell Correctional Center. The 19-year corrections veteran and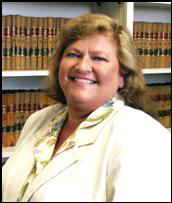 Caswell County native was previously assistant superintendent for programs at the prison.
As superintendent of Caswell Correctional, Brandon will be in charge of a medium custody facility that houses approximately 485 adult male inmates. The staff includes 188 correctional officers and support personnel.
Brandon began working at Caswell Correctional in 1988 as a program assistant II, a position now known as a case manager. She rose through the ranks, being named assistant superintendent in 2004.
The 1983 Western Carolina University graduate has a bachelor of science degree in criminal justice. She enjoys time with her dog and reading and solving mysteries, puzzles and other deductive challenges.
Brandon, a Blanch native, also enjoys being with her family – an adult son and her husband, Danny, who is a Division of Prisons transportation officer.
###
Editors: A digital copy of the photo is available by calling 919-716-3700.