Craven Correctional Institution gets new leader
VANCEBORO – Larry Dail, a 24-year veteran of the N.C. Division of Prisons (DOP), has been named the new superintendent at Craven Correctional Institution. He succeeds the retired David Chester.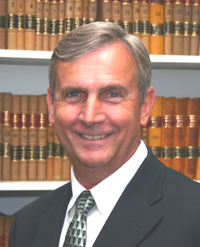 Dail is leading a staff of nearly 350 officers and administrators in a medium custody facility that houses approximately 710 male inmates. In addition to regular incarceration, Craven Correctional is one of the DOP's diagnostic centers, where new inmates are evaluated medically, physically and mentally to determine which prison is appropriate for their incarceration.
Previously assistant superintendent for custody and operations at Maury Correctional Institution, Dail began his DOP career in 1983 as a correctional officer at Eastern Correctional Institution. He rose through the ranks, being promoted to assistant superintendent for custody and operations I at Greene Correctional in 1996, to assistant superintendent for custody and operations II at Eastern Correctional in 1999, and to assistant superintendent for custody and operations III at Maury Correctional in 2005.
The N.C. Department of Correction has trained Dail in supervisory skills and has certified him as an instructor both generally and with firearms. Dail also graduated from the Correctional Leadership Development Program. He is a graduate of Saratoga Central High School and Wilson Technical Institute, both in Wilson County.
Dail's wife, Gail, is a clerk in the Division of Community Corrections' District 8A office in Kinston. He enjoys NASCAR racing and horticulture.
# # #
Editors: Digital copies of the photo, in color and black-and-white, are available by calling 919 716 3700.