New superintendent named at Buncombe Correctional
ASHEVILLE – Rick Terry is the new superintendent at Buncombe Correctional Center. He succeeds Cliff Johnson, who was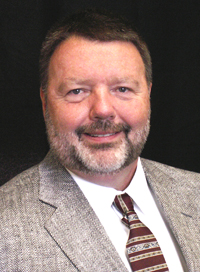 transferred to lead Craggy Correctional Institution.
Terry is in charge of a minimum custody prison that houses 182 adult male inmates and has a staff of 52 officers and administrative and support personnel.
Previously assistant superintendent at Buncombe Correctional, Terry began his career as a correctional officer at the now-closed Henderson Correctional Center. He rose through the ranks at Mountain View Correctional Institution and at Buncombe, where he was named assistant superintendent in 2006.
The Rutherford County native attended community college.
Terry and his wife have a daughter, he is active in his church, and he enjoys fishing and raising livestock.
# # #
Editors: A digital copy of the photo is available by calling 919-716-3700.