Ricky Anderson named superintendent at Pasquotank
ELIZABETH CITY – Ricky Anderson is the new superintendent at Pasquotank Correctional Institution. He succeeds the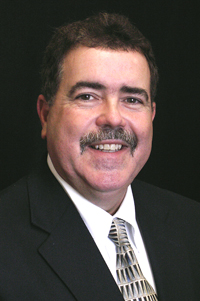 retiring Ernest Sutton.
Anderson is in charge of a close custody prison that houses 1,186 adult male inmates and has a staff of 457 officers and administrative and support personnel.
Previously Anderson was superintendent at Foothills Correctional Institution in Morganton. He began his career as a correctional officer at Wayne Correctional Center in 1979, becoming a program assistant and program supervisor in Green County in 1982 and 1983. He became assistant superintendent for custody and operations at Marion Correctional Institution in 1994 before being named administrator at Foothills in 2001.
Anderson attended East Carolina University and enjoys hunting, fishing and sports. He is married and has two daughters and a granddaughter. He says he enjoys working in corrections and "believes we make a difference in the community."
# # #
Editors: A digital copy of the photo is available by calling 919-716-3700.