Western Youth Institution has new leader
MORGANTON - Barbara Belas has been named superintendent of Western Youth Institution. She was previously assistant superintendent for custody at Foothills Correctional Institution, which is adjacent to Western Youth Institution.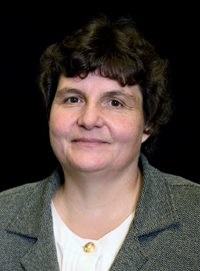 The prison houses the youngest male inmates in the state prison system and is the point of entry for all male felons ages 13-18 and for misdemeanants up to age 25. Upon arrival, inmates undergo a series of diagnostic evaluations that will determine work, education and housing assignments.
The multi-custody prison has 785 inmates and a staff of 392.
Belas began her career at Western Youth, first as a correctional officer in 1984, eventually rising to program supervisor in 1988. She was promoted to captain at Foothills Correctional Center in 1993, to unit manager in 1996 and to assistant superintendent in 2002.
She succeeds Billy Boughman, who was named superintendent at Caldwell Correctional Center.
Belas has a bachelorís degree in criminology from the University of Maryland and a masterís degree in criminal justice from the University of Southern Mississippi. She has also completed the N.C. Department of Correctionís Correctional Leadership Development Program.
Married to a supportive husband for 27 years, they have two children. In her spare time, Belas supports her husband in the ministry as a church pastor.

# # #
Editors: A digital photo of Barbara Belas is available by calling the NCDOC Public Affairs Office
at 919-716-3700.