New superintendent named for Foothills Correctional
MORGANTON – Lander Corpening has been named superintendent at Foothills Correctional Institution. He was previously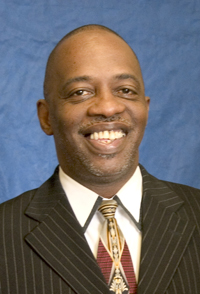 programs coordinator for the Division of Prisons' Western Region Office.
He succeeds Ricky Anderson, who was transferred to Pasquotank Correctional Institution in Elizabeth City.
Foothills Correctional houses 942 close and minimum custody male inmates and has a staff of 452. Inmates in close custody are ages 18-25 and are housed at the 712-bed main institution. The detached Minimum Custody Unit, located behind the adjacent Western Youth Institution, houses 230 adult minimum custody inmates.
Corpening began his corrections career in 1978 as a correctional officer at Western Youth Institution, where he rose through the ranks in program positions, eventually reaching case analyst. He was named a unit manager in 1994 and a captain in 1998 at Foothills Correctional. Corpening was promoted to assistant superintendent for programs at Avery/Mitchell Correctional Institution in 2002 and began his regional programs coordinator position in 2005.
A 1976 graduate of Winston-Salem State University, Corpening has bachelor's degree in psychology. He and wife, Lynnette, have three children and five grandchildren.
Corpening enjoys playing the piano, singing gospel music and being active in his church.
# # #
Editors: A digital copy of the photograph is available. Call 919-716-3700.