Debra DeBruhl to supervise western probation operations
ASHEVILLE – Community Corrections director Robert Lee Guy has named Debra DeBruhl to lead probation and parole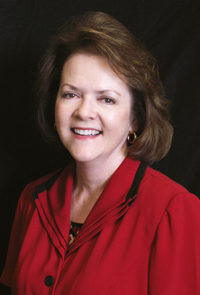 operations in the state's western counties. As administrator of the Fourth Judicial Division based in Asheville, DeBruhl is responsible for 25 western counties where approximately 470 employees supervise more than 25,000 criminal offenders on probation or parole supervision.
DeBruhl replaces Jeff Joines who retired July 31.
DeBruhl began her community corrections career in 1978 as a probation officer in Graham County. In 1990, she became Graham County's first intensive probation officer. After working in the private sector for a few years, she returned to and worked her way through the ranks as a community officer, intensive officer and chief probation officer. In 2002, she was named judicial district manager in District 30, covering the state's seven westernmost counties. Since May 2006, she has served as assistant administrator for the Fourth Judicial Division.
DeBruhl is a native of Mars Hill and a graduate of Mars Hill College. She is a certified public manager and a graduate of the NCDOC Correctional Leadership Development Program. She lives in Buncombe County with her husband Bob, a retired state trooper and former county sheriff. They have one son, Robert, who is a graduate student at the University of Tennessee in Knoxville.
# # #
Editors: A digital photo of DeBruhl is available by calling the NCDOC Public Affairs Office at 919-716-3700.