First administrator named for Tabor Correctional
TABOR CITY – George Kenworthy has been named the first administrator for the new Tabor Correctional Institution, which is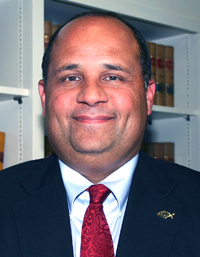 expected to open in 2008.
Kenworthy will be responsible for starting up Tabor Correctional, which is expected to eventually house approximately 1,500 close and medium custody adult male inmates. The staff will include 515 correctional officers and support personnel.
The prison is expected to open in May 2008 and to begin receiving its first inmates in the following September.
Superintendent at Lumberton Correctional Institution since July 2003, Kenworthy began his career as a correctional officer in 1982 at the old Scotland unit in Wagram. He rose through the ranks at McCain Correctional Hospital, Hoke Correctional Institution and Lumberton Correctional Institution, where he was named assistant superintendent for custody and operations in 2002.
Among his roles has been Prison Emergency Response Team membership, instructor in unarmed self defense and firearms training, shift commander, training coordinator, facility intelligence officer and facility drug interdiction team participation.
Kenworthy has a bachelors degree in criminal justice from UNC-Pembroke. The Robeson County native is married and has two children. He enjoys woodworking.
# # #
Editors: A digital copy of the photo is available by calling 919-716-3700