Butch Jackson named Nash prison superintendent
NASHVILLE – Butch Jackson has been promoted to superintendent at Nash Correctional Institution. He succeeds the retired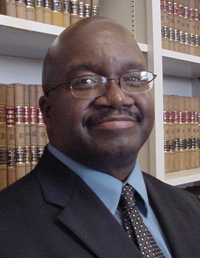 James Hardy.
As superintendent, Jackson is responsible for a medium custody prison that houses 640 adult male inmates in single cells and dayroom beds. The prison is operated by a staff of approximately 285 correctional officers and support employees.
The Nash Correctional complex includes two Correction Enterprises industrial plants, where inmates work. One plant is for printing, and the other one turns out such optical products as eyeglasses,.
Jackson started his career as a correctional officer at the now-closed Stokes Correctional Unit in 1979. He was promoted in 1983 to program assistant II at Southern Correctional Center, which was a pilot prison for the unit system of inmate incarceration and management. At Southern, Jackson rose through the ranks to unit manager before being named assistant superintendent for programs in 1993 at Nash Correctional.
A graduate of Winston-Salem State University, Jackson has a bachelors degree in psychology with a minor in sociology. He is also a graduate of the state's Certified Public Managers program.
Jackson is active in his church and is a member of his college's alumni association, the American Correctional Association and the State Employees Association. He enjoys arts and crafts; reading history and philosophy, solving word puzzles and counseling troubled youths.
Married to the former Doris Gordon, Jackson and his wife reside in Raleigh.
# # #
Editors: A digital copy of the photo is available by calling 919-716-3700.